IN THE fast-paced world of business, innovation has become a buzzword for companies that strive to stay ahead of the curve. But what does it mean to truly innovate?
One company that's leading the charge in this area is Magna Prime Chemical Technologies, Inc., the parent company of Buildrite Construction Chemicals and Sinclair Paints.
Buildrite is a proud member of the Filipino Inventors Society (FIS), an organization that aims to promote the country's inventors and foster a culture of innovation. In 2019, Buildrite was awarded Second Best Invention in the Utility Model Category for their lightweight tile adhesive during the National Inventors Week, organized by FIS and the Department of Science and Technology (DOST).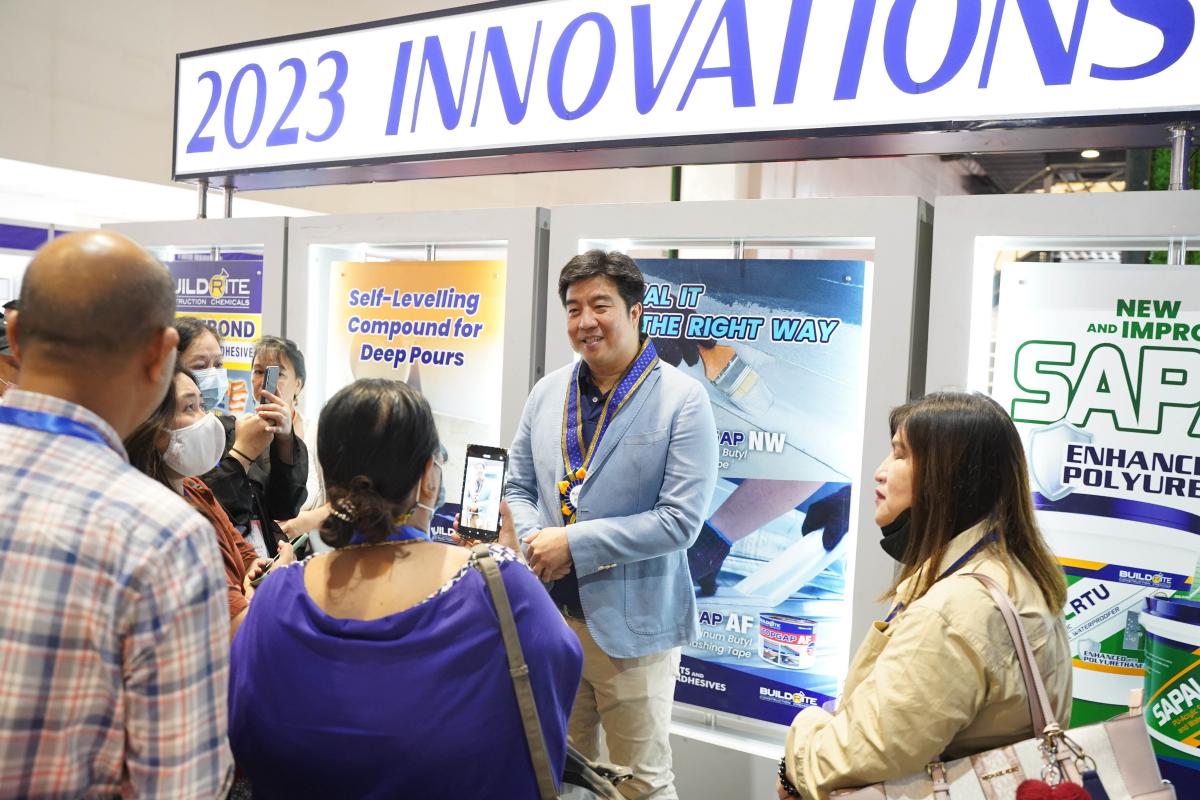 Advancement Through Learning and Helping Others
For Magna Prime CEO Derrick Tan, innovation isn't just about creating new products – it's about solving problems and making a positive impact on society.
"Need is the mother of all inventions. We believe that by listening to the needs and concerns of the people, we can solve their problems through innovative and cost-efficient construction chemical products," said Derrick A. Tan.
Since the launch of their Magtanong Para Sigurado campaign in 2018, the first and original online campaign that teaches the right construction chemical products and methodologies, Buildrite has been dubbed one of the best innovators in construction chemical technology in the Philippines.
Fast forward to today, the campaign's reach has become more comprehensive than ever. Fueled by the actual situations, requirements, and concerns of its customers, the company accelerates its efforts of innovating construction chemical products.
Through this approach, Buildrite has promoted broader awareness about construction chemicals, which allowed more people to have informed decisions when choosing the products they need to use for specific requirements, including the standard best practices in construction projects. The campaign also sparked more interest in understanding construction chemical standards and the chemistry behind each product.
Inspiring Young Inventors and Entrepreneurs
During the recently concluded World Building and Construction Exposition (WorldBEX) 2023, Buildrite launched 8 new innovative products. The launching ceremony was graced by the presence of Inventor Ronald Pagsanghan, FIS National President, and Mr. William Chua, Vice President of Operations.
In a brief speech, the FIS President said there's a high demand for innovative construction materials, particularly among young inventors. He explained that most inventors are shifting to the construction industry because of its continuous technological advancements.
Inventor Ronald also expressed his admiration for his fellow inventor Derrick Tan and his team's dedication to driving innovation in the Philippine construction industry. He then invited Buildrite's CEO to give a talk at one of their events to inspire young inventors, especially students, to create more innovations for the betterment of the country.
"Congratulations, Buildrite! Please continue to innovate… Keep up the good work, Mr. Derrick Tan, and may you continue being an inspiration to our youths," he concluded.
In a conversation with his fellow inventors, Inventor Ronald mentioned his intent to include the Buildrite CEO in FIS' future events. Inventor Tan agreed, and they also talked about future collaborations on how the FIS, with the help of Buildrite's influence, can create programs to encourage young inventors to solve problems and make a difference in society.
In an interview, CEO Tan also shared that most of their young chemists and engineers joined the company because they were inspired by Magna Prime's mission and vision to change the status quo and revolutionize the country's construction industry.
"Magna Prime inspired me because they're doing something progressive, challenging, and engaging. So, I'm proud to be part of a company that contributes to the advancement of our construction chemical industry," said one of the young Research and Development Chemists at Buildrite.
Building a Legacy for the Next Generation
Beyond inspiring young talents, Magna Prime also takes its corporate social responsibility very seriously. From fulfilling its mission to teach the right construction standards to the people, it also organizes and spearheads public-private projects to upgrade the skills of applicators and contractors through comprehensive training.
"I think Magna Prime continues to grow because the people believe in our mission and vision, because of our commitment to help people and actually make a difference," CEO Tan said.
As the next generation of young inventors and entrepreneurs prepare to take the stage, companies like Buildrite provide a glimmer of hope for the industry. Through innovation and inspiration, Magna Prime is slowly but surely building a brighter future for the next generation.