Driven by their commitment to innovation, quality, sustainability, and service, Magna Prime has seen increased interactions on the ground and on social media platforms. Industry stakeholders, especially contractors, engineers, architects, and applicators, have come to appreciate the high standards that Magna Prime products bring to the construction chemicals sector. With this, there's been a growing number of customers seeking easy access and availability of a complete product assortment.
To address this, Magna Prime has been accelerating its distribution processes and strategies. As a part of this effort, the company held a Distributors Convention last July 6 - 7, 2023. All its Luzon, Visayas, and Mindanao distributors gathered to celebrate, learn, collaborate, strategize, and build stronger bonds with Magna Prime's sales force, executives, and marketing department.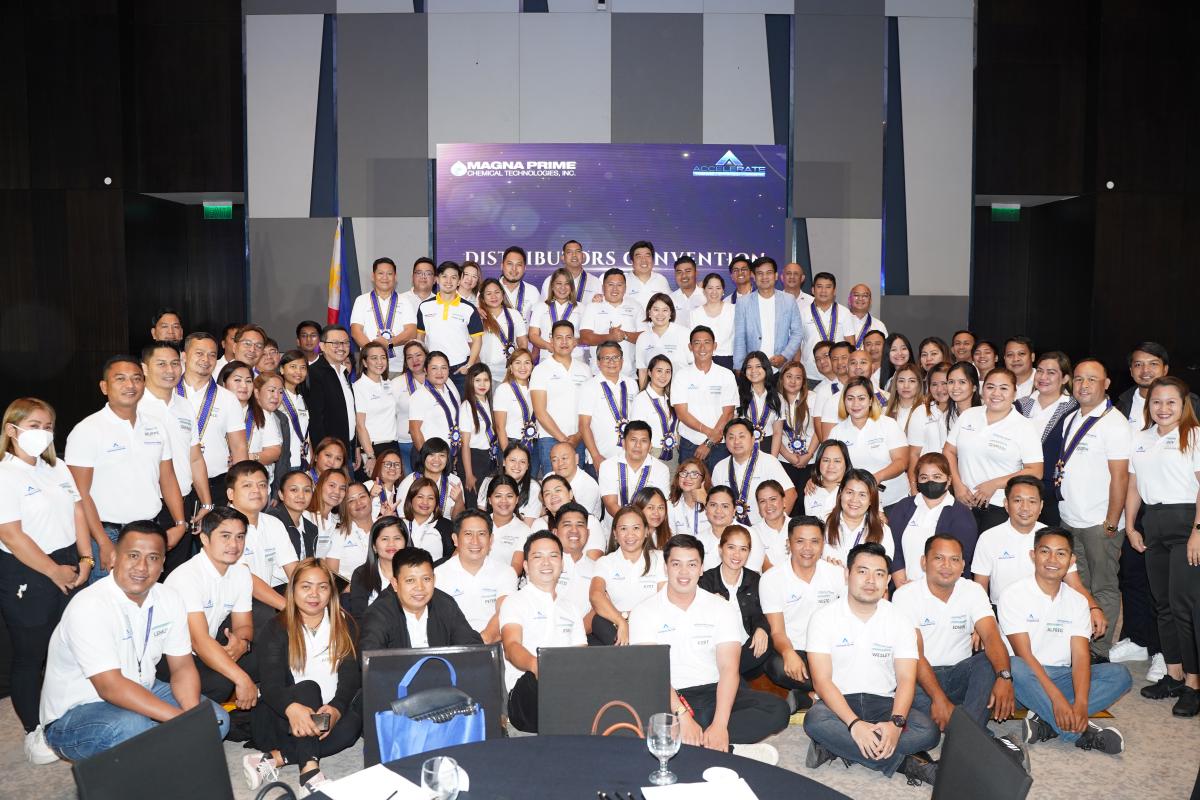 After a long day of planning, a series of seminars, and teambuilding activities on the first day, the second day was filled with fun and educational activities. One of the event's highlights is the "Plant Tour," where the distributors visited Magna Prime's headquarters in Camangyanan, Santa Maria, Bulacan. 
C.E.O. Derrick Tan, together with key personnel, welcomed the distributors with a heartwarming message: 
"As you step into this property, we hope you will feel inspired by our shared mission and vision, resonating our collective dreams, countless hours of hard work, ceaseless perseverance, and boundless passion." 
Before the tour, the distributors were briefed about the entire operation of Magna Prime, including the research and development of products, marketing and creatives, warehousing, logistics, and the entire manufacturing process. 
Magna Prime's three-hectare lot houses all its offices, factory, warehouse, research and development laboratories, quality control and assurance center, a training center for stakeholders and employees, and a technical lab for product testing. It sits at the heart of Santa Maria, Bulacan, a very strategic location in terms of logistics, workforce acquisition, local government support, and proximity to nature.
In his presentation, C.E.O. Derrick Tan offered a poignant recollection of Magna Prime's history, the company's humble beginnings from renting office spaces and plants in Quezon City and Valenzuela before establishing a home in Bulacan. This heartfelt narrative brought to life the company's evolution, serving as a testament to Magna Prime's steady progress over the years.
"With all the hard work, perseverance, and love of every single member who is and has been a part of the Magna Prime family, we finally have a home," Tan said. 
After the tour, Magna Prime held a Distributors Appreciation Night in S.E.D.A. Hotel, Vertis North, Quezon City, to recognize and honor the best-performing distributors of 2022. Loyalty Awards were given to distributors who have been with Magna Prime for 5 to 15 years. PANAY JABB DISTRIBUTOR from Iloilo City, the very first distributor of Magna Prime since 2009, was awarded with 15 Years Loyalty Award. Having excelled in different criteria set by Magna Prime, A.G.O.C. Marketing from Vigan, Ilocos Sur earned the Best Distributor award.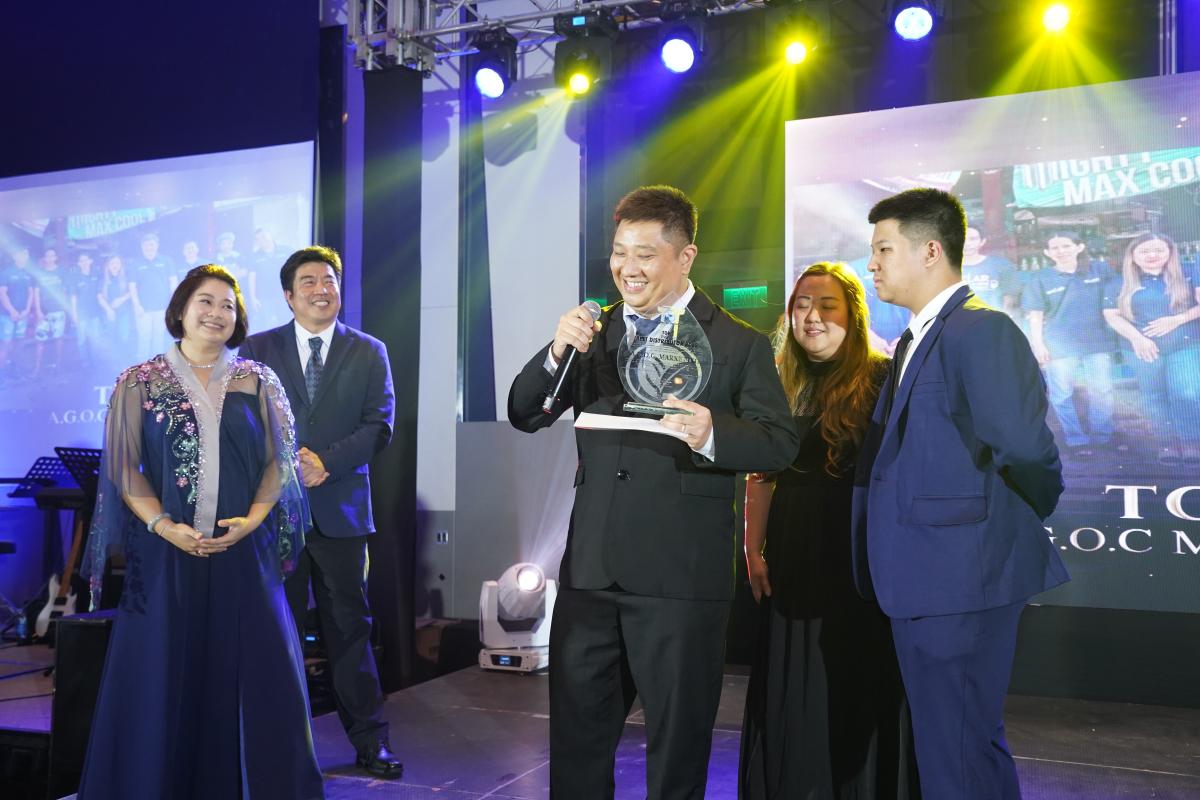 C.E.O. Tan marked the event's conclusion with a touching gesture that encapsulated the essence of the gathering. He presented the distributors with a meaningful art piece titled "The Ant Mentality". This artwork also comes with a heartfelt message:
"As one, we climb towards a common purpose, every step moves us closer to our vision. The journey we share is as powerful as the ants' resolve."
The art piece drew a meaningful parallel between the persistence and cooperation inherent in an ant colony and the symbiotic relationship between Magna Prime and its partners. Like the ants, every member contributes to the overarching vision, carrying their weight and consistently advancing, regardless of the challenges.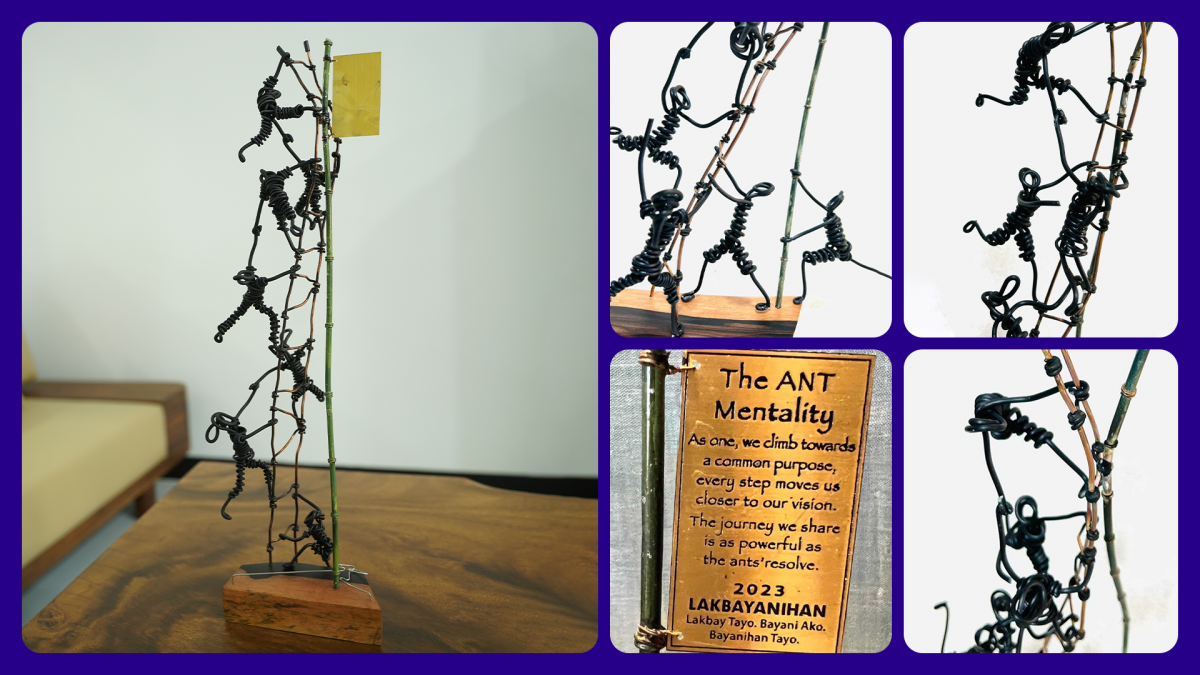 In his closing remarks, C.E.O. Tan expressed his sincere hopes that the distributors felt more than just partners—they were part of the Magna Prime family. 
Admittedly, Magna Prime Chemical Technologies, Inc. is still a young company, facing the giants of the industry, household brands that have been deeply embedded in the culture and tradition of Filipinos for so long. 
But, just like the ants, Magna Prime and its partners can navigate any challenges and continue to climb toward their shared vision. Just as the ant colony achieves incredible feats through cooperation and steadfast resolve, so too will the Magna Prime family. The Distributors Convention is a celebration of unity, growth, and a shared commitment to excellence, values that will undoubtedly propel Magna Prime's journey forward.