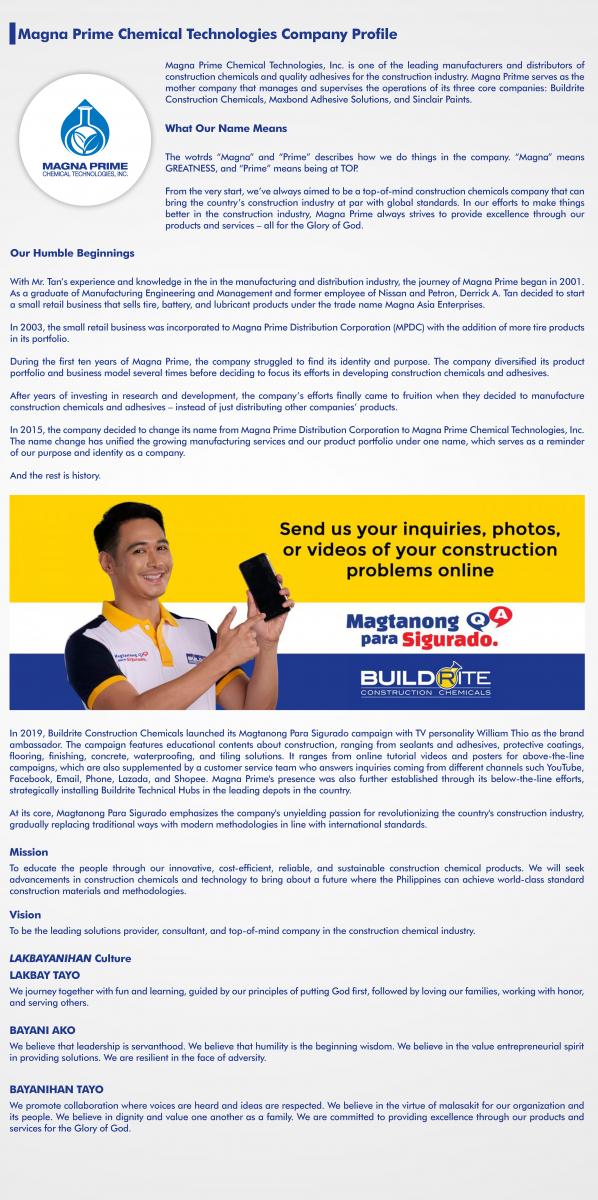 Time for A Major Upgrade
As the company reflects on its 20-year journey, Magna Prime is proud to look back and appreciate how far they've gone – and what lies ahead.
Magna Prime's 20th Anniversary celebration prepares the company for a massive upgrade on all the areas of its business, especially in production and marketing.
"I am optimistic for 2021. We have the right people. We have the right skills."
During their time capsule ceremony, Mr. Derrick Tan proudly marked the ceremony by announcing his vision to all Magna Prime employees all over the country about the future of the company and the construction industry.
"We will seek advancements in construction chemicals and technology to bring about a future where the Philippines can achieve world-class standard construction materials and methodologies."