Did You Know?
Gray or black tile adhesives can gradually bleed into the surface of countertops, creating stain marks and eventually affecting their color.
Discoloration in Countertop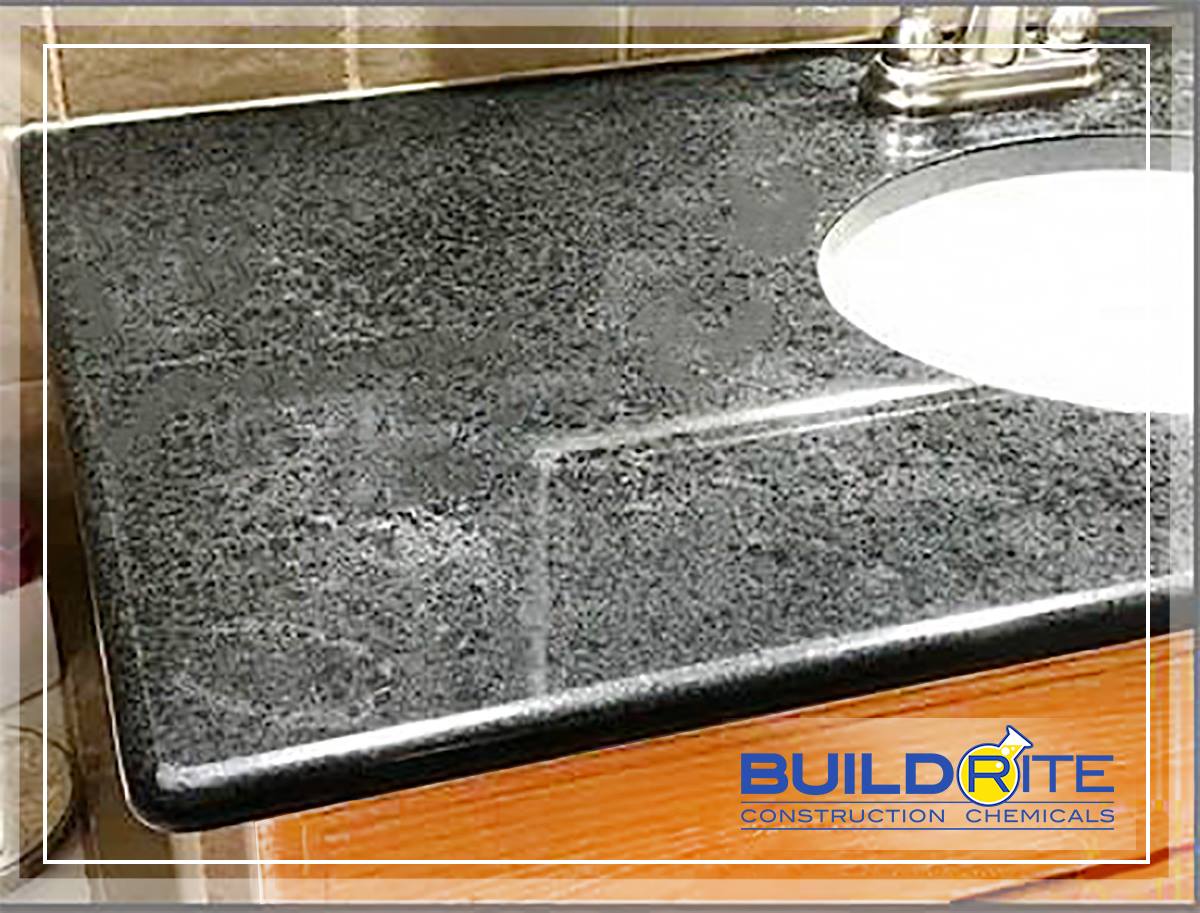 Countertops and stone tiles are color sensitive because they are not chemically treated. This makes them prone to discoloration when installed using gray or colored tile adhesives. Gray cement emits a certain chemical and reacts with the natural composition of countertops.
This phenomenon usually happens in wet areas, such as sinks,  kitchens, countertops, and bathroom floors. Due to moisture and water seepage, the color of tile adhesive can seep into the granite tile  surface, which leads to stains and discoloration.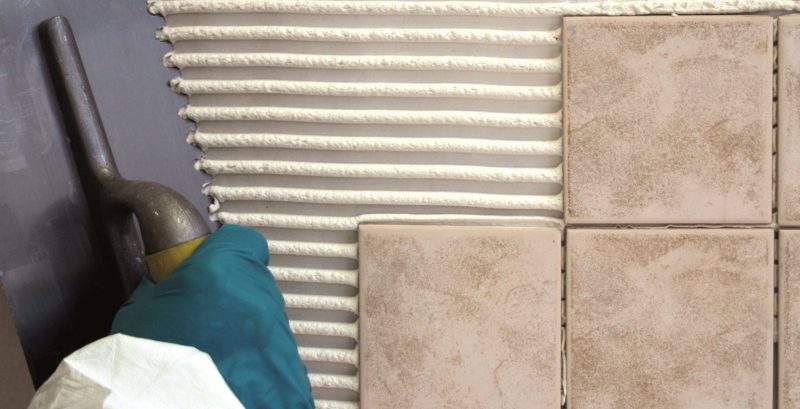 How to Avoid Discoloration?
It is highly recommended to use white tile adhesives on countertops and other stone tiles. With this, you can prevent discoloration and stain problems because the tiles can retain their natural color. A white tile adhesive will not react with the color of stone tiles because of its white cement specific composition.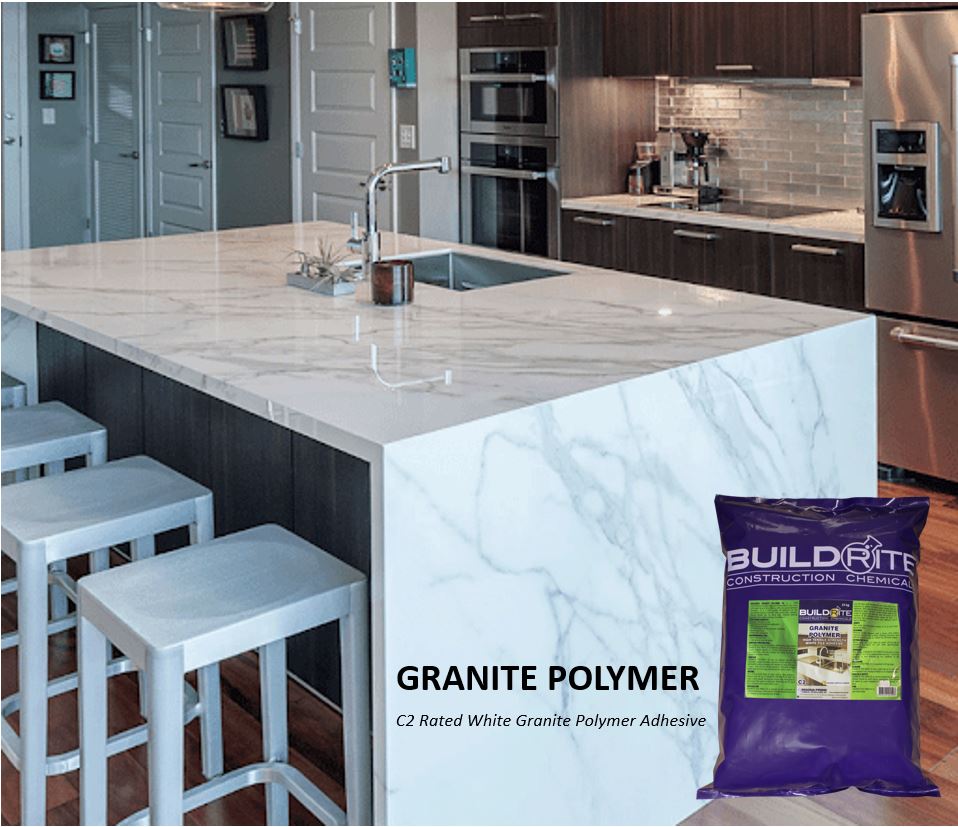 Here at Buildrite, we came up with the solution that will countertop tile discoloration and stain marks. BUILDRITE GRANITE POLYMER C2 is a white cementitious powder specially formulated as a tile adhesive for granite tiles and other stone tiles.
It is a high-quality tile adhesive with an excellent adhesion strength to support the weight and composition of stone tiles. This tile adhesive has passed the European Standard of testing to ensure its quality and performance.